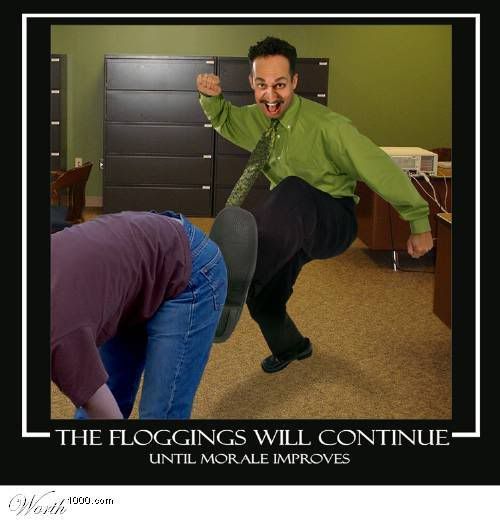 My buddy Ned, who we have talked about before, called this morning and has came to a decision. He will continue to stay at his facility until they fire him or he gets divorced.
Ned has employed a bold technique I like to call the "Damn The Torpedoes" maneuver. He will in the next few months improve on his defensive position by holing up in his cottage and having as little contact as possible with anyone from the administration because they are after all, the enemy.
Part of this phase will also include cutting all contact with his fellow House Parents because he has a very difficult time accepting any feedback or advice. Besides they work for the enemy. Ned does to but that's not the point.
Ned's wife wants me and another HP to talk to him and get him to calm down just a tad. Nay, nay says I. Ned has a determination, passion and drive for this campaign that few men who have not been diagnosed with Schizophrenia, could ever know or begin to understand. After all, he is working in the worst child care facility in the United States, quite possibly the world or even the universe. Ned is going to document all transgressions and see that he cares just for the kids in his cottage (Which he is barely doing due to his "Stress"). He is a man with a mission.
Ned will get fired, or at least I hope he does. The only way it's not going to happen at this point is if his stomach ulcer kills him first. The frustrating part is he thinks he will win this and everything will be just like he wants it.
I have seen this all happen before. When people start to lose sight of the fact that this is a ministry and lose all respect and commitment to their facility, they become either dead weight or a cancer. They walk around and spread gossip thru the ranks. They talk of nothing but the evilness of the entire system. But fortunately, what goes around, comes around. Hopefully someone with a purpose and calling can fill his shoes because guys like Ned gives us all a bad name.
Anyone interested in a ministry serving children PM me. We should have Ned packed up soon….