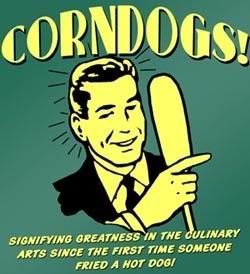 Someone at our facility came up with a great idea recently. They did a complete rip-off of the television show "Biggest Loser". It is one of the few reality shows I can actually watch, mostly due to the fact that it is very positive and the outcome is always great with people losing massive amounts of weight.
So, many HP's signed up to drop a few pounds. I debated actually doing it myself, but I refused seeing as how my figure makes others feel good about themselves. Kinda like the ugly fat kid in gym class- thats me.
My wife however decided to go for it, and man she went all out. She would head to the gym as soon as the kids left for school. Sometimes she hit the gym or track twice a day. Her and her band of sister House Parents have been knocking off the pounds.
Us men however chose to show our support from the side lines. We decided to stay home so we wouldn't be in their way at the gym. Yep, matter of fact I decided to keep eating any and all snacks/ carbs/ sugar to keep my lovely wife from falling into temptation. Sure I look like Jabba the Hut, but sometimes ya just gotta take one for the team.
Over the last few weeks my wife has lost an amazing amount of weight. Last week she came in second place in the competition here. I wanted to reveal to you some real numbers such as starting weight and pounds lost, but I would really rather not spend the rest of our marriage in celibacy. Lets just say she has lost a bunch.
The effects of her working out has been obvious to everyone. She has more energy and has been much calmer when dealing with the kids behaviors. She looks better and hasn't had a sick day the whole time she has been doing this competition and even though she looked great before, she is definitely getting back to the pre pregnancy hottie status she held.
The biggest draw back to the whole fitness thing has been the menu change. It's been a lot of green stuff and enough fiber to make a horse jealous. I have found shelter and comfort in the arms of McDonalds though. They stuck by my through the good and and bad times. Always there and always ready to give something in the ballpark of what I actually ordered.
I guess it's time to get motivated and follow her example. I am very proud of her. -Launch