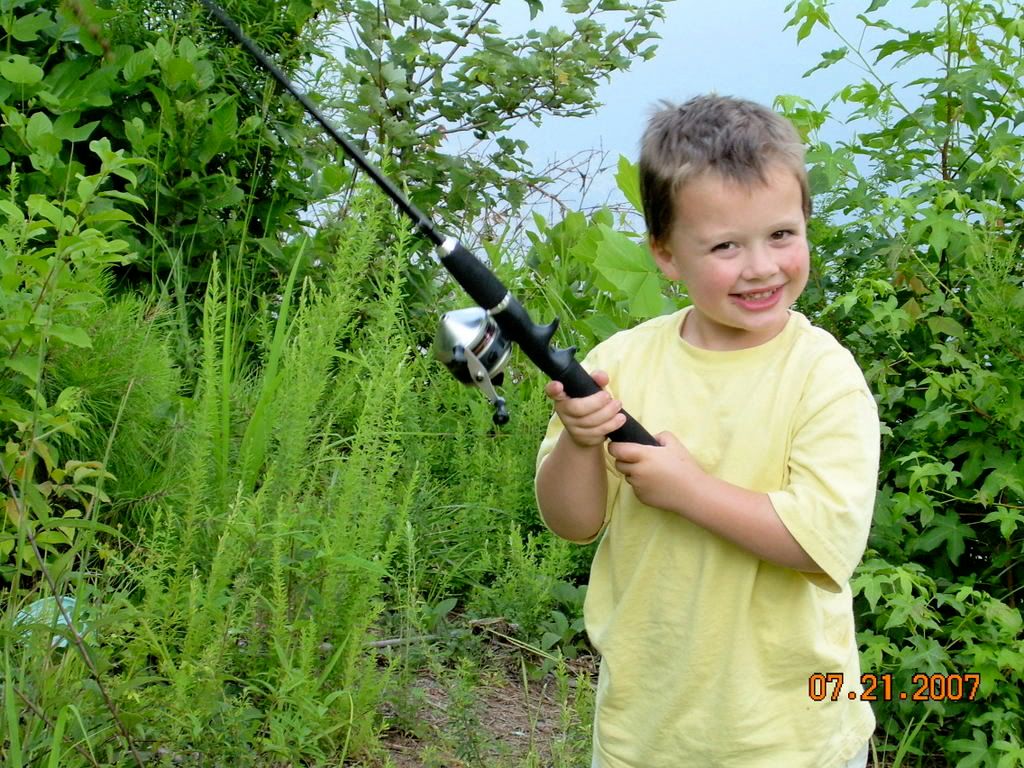 I think everyone has a few moments from the past they wish they could go back and say or do something different that would change the outcome. For me it's a nasty divorce and two boys that were caught in the middle of something that never should have happened.
In the years that have passed since that time, the time that I have spent with them has not nearly been enough and the pain for everyone involved has been rough to say the least.
This year I have my sons for the entire summer. I have loved and enjoyed every second of it and I think the boys have gotten a lot out of the experience so far. They have seen what I and my wife do for a living, been an important part of the cottage and played with the other boys, learned to jump off the diving board at the pool and most importantly, ride the motorcycle with me.
It's that last part that really hit home for me. For me, the only time I am completly free and able to relax is when I'm cruising back roads with bugs hitting me in the head. It has become my lifestyle and identity that has attached itself to every area of my life. So when my six year old son wanted to ride to church with me on the bike (An hour away) I was very touched.
So, we got him a helmet. A red, 1970's Easy Rider style, and hit the road. On the way up to church he waved at every car we passed and pointed out every piece of road kill and any other motorcycles he saw. When we got to church he didn't want to take his helmet off until we finally explained everyone would think he was just a little "Special" by walking around with a big red helmet. He still insisted on carrying it around.
On the way home, we decided to roll into downtown Greenville and cruise Main Street. As we headed down Main, my son waved at everybody and kept yelling "Woo-Hoo" at which every College Spring Break wannabe would respond in kind. Every time I stopped at a Traffic light he wanted me to make the pipes scream. Yep, he's destined to be a biker.
We stopped at a Coffee shop and he got a soda while I got a coffee and we just talked about dead pets, riding the school bus next year, why he thinks his younger brother is a jerk, if Jesus had tattoos and why I had hair on my back. Just normal run of the mill conversation.
We got home about 11:30 pm after cruising about 150 miles and walked into the arms of my wife, who was ready to rip my head off (I should call next time). But it was all worth it.
I have dreamed and ached to spend time with my kids like I did last night. Words cannot express the blessing God gave me, and hopefully my son, for such a wonderful night. -Launch