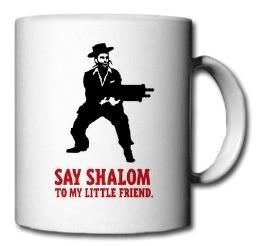 Many times before I have said the hardest part of residential childcare is the adults, not the kids. I can also tell you from first hand experience that none of us have all the answers. Relationships, both child and adult, are difficult and complex. What is the right answer now, will not be in twenty minutes. To sum up the last few days of my existence I would have to say that I truly do not enjoy being around any HP that does not approach our line of work as a ministry and as a professional.
Without dropping dimes on any particular individual that is really irritating me at the moment, I would like to share some of my pet peeves with you all that have all seem to have filtered down into a gooey mess the last few days.
1. Treating your "Biological kids" different from the foster kids.-There is nothing in this world that infuriates me more than double standards between staff kids and the facility kids. Before you dish out a consequence ask yourself if you would, or have, given the same kind of "Justice" to your own kid. Better yet, think about how you would feel if you were forced to live in a house with people that were not your family and to be reminded DAILY that you come in second to other kids in the house. Not a pleasant thought is it?
2. Griping about EVERY kid that is to be admitted- In residential child care we deal with behavior and psychological issues, IT'S WHAT WE DO. What did you expect coming into this job?
3. Competition- This ain't the freaking Olympics champ. There is no ultimate houseparent challenge so please, next time you start throwing out how many years you have been a child care worker, ask yourself if your actually trying to make a valid point, or your just trying to be a self inflating jerk.
4. Fortune Telling- Maybe you do see dead people and can predict when it will snow, just don't do it with the kids. To walk around and say to yourself or others that a kid is doomed to be a addict, sexual predator, inmate or doomed for the burning abyss of hell, is to set a kid up for failure. Think about it, keep reinforcing a kid with nothing but negativity and your going to get negativity back, with change.
5. Job -VS- Ministry- To do what we do has got to be a calling from God. It's not a glam job, you will live in poverty, and the vast majority of kids you work with are very ungrateful for what sacarafices you and your family have to make to help them. You have to believe God has called you to to be here in this moment, at this time. Or you just have to be completely loco and love the emotional drain and pain.
So there it is, my top five. I really hope my week gets better and the blogging is a little more uplifting. -Launch