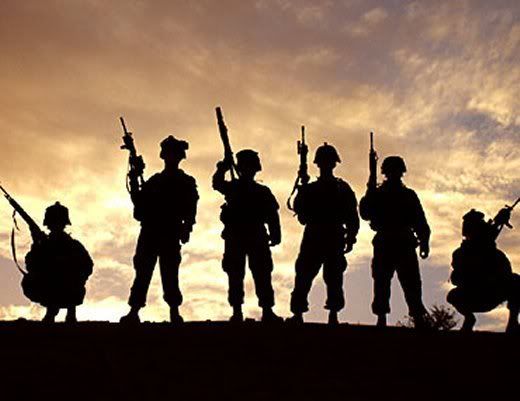 I got a very surprising phone call from one of the kids I use to work with. It's hard to believe the 16 year old kid that use to hide his cigarettes in the sock drawer is now a nineteen year old Corporal in the Army. I am still in shock of how much he has changed since he was in our house.
My last conversation with Cory was about how he needed to finish high school so he could achieve his dream of going into the Army. He would follow me around and ask a thousand questions about my service time, it seemed like the only thing he was passionate about was going into the service and getting out of a little mountain town to see the world. And see the world he has.
As I talked with him I heard the voice of young man that has seen and experienced more life and death over the last year than any person should have to. He has seen the worst side of humanity, but at the same time has witnessed heroic deeds and shown immense compassion for others.
I am proud of him on many different levels. Cory ended up being stationed with my old unit at FT. Campbell, KY with the 101st Airborne Division. He decided to be an Infantryman and seems to have excelled at his new profession. Most importantly he has a faith in Christ that is genuine and real. Most of our conversation focused on his walk with Christ.
I have mixed emotions about our talk. On one hand I am so grateful he took the opportunity to better his life by choosing to serve our country and take advantage of all the benefits they have to offer. The Cory I knew was on the verge of dropping out of high school, the Cory I talked to this evening is taking college courses and wants to start his own business someday.
On the other hand I worry. When he was sixteen I worried about him smoking and getting a passing grade in school. It was my job as a HP to protect him from a course of self destruction and repeating his family history. Now I find myself wishing I could be there to look after him and make sure he stays safe- and it has nothing to do with the "Job". Truth is he would be the one keeping my old, fat butt safe if I was over there.
I never had to deal with the thought of one of my kids living in a combat zone. I have had to deal with friends and fellow soldiers making that ultimate sacrifice for God and Country. But it's a whole different level when it's a kid you took part in raising.
A conversation I had with someone not long ago about the war was over CNN's coverage of the casualties. They list the names and circumstance surrounding the death of the service member. The person I was talking with felt that it was turning public opinion against the war by listing the names of all the soldiers who have died. My feeling is everyone needs to read that casualty list on a regular basis. After looking at all of those pictures if you still believe the war is just than it should motivate you to do as much as you can to support the President and the war. If you are on the other side of the fence than it is your responsibility to end this thing and bring the best and brightest this country has produced back home.
I know many of you out there have kids in the same scenario as Cory right now. They are all truly in Gods hand now, and no matter what your opinion on the war is, we have much to be proud of that there are men and women like Cory doing what we don't want to do. -Launch