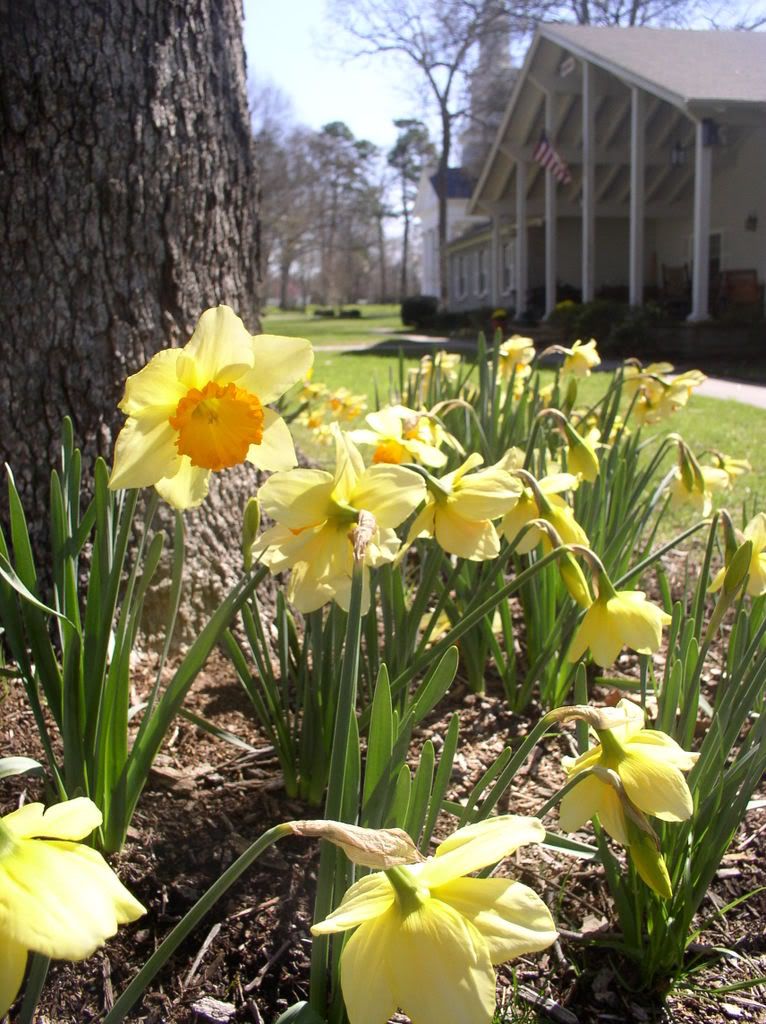 This past week I attended the memorial service for the wife of one of our Family Teachers here. Her passing was not unexpected and from what I have heard her death was a relief from what she had to endure from her illness.
Unfortunatly I never had much of a chance to know this lady or even hear much about her until the service. It was only then I realized what a great life she had lived and the many kids she served and cared for over her life. On top of that, she was a biker, which really hit a soft spot in my heart.
A member of her family played "Free Bird" by Lynyrd Skynyrd that was very moving. Even more moving was the fact that this lady lived life and served Christ by serving others. I can't think of a better way to show your love for Christ. It also got me thinking about my own upcoming demise.
I figure I'll have little say over when and how the good Lord will call me home, and with my luck it will probably be something embarrassing or stupid like a bleeding hemroid or peeing on an electric fence. Hopefully I will have a little influence in the after party. I say party because that is exactly what I hope it is, a celebration of a life that (hopefully) meant something.
I hope when I die that people can laugh at all my faults and stupid situations I found myself in, and I really hope there is a kid or two that remembers their time with us as being a good and safe place to grow up. Beyond that I have few other simple requests for my wife to put together.
1. I wish to be strapped onto my bike in an upright position on top of a funeral pyre, Viking style.
2. I want my Bikers For Christ colors on.
3. As Free Bird is played by a live band I want the engine started.
4. When the guitar solo starts, I want cousin Jimmy to shoot a flamming arrow into the funeral pyre. (He won the Buckmasters compound bow competition for the last two years. I don't want anyone to miss and hit me in the leg).
5. I want my remains scattered at Sturgis.
Now that you all know what I want, here is what my wife will probably do,
1. I will be displayed in a nice box at McNealy and Sons Funeral Home.
2. I will be in a suit that I told my wife I would only wear over my dead body. (She is a literalist).
3. Instead of a rocking song like "Free Bird" playing loud and proud it will be a taped recording of the Gaither Family singing "Down By The River".
4. Instead of a Flaming arrow and explosions, I will be loaded up in a Hearse and driven to a nice cemetery.
5. There will be a nice ham and potato dinner at the church.
However it goes down, one things for sure- I'll be chilling with Christ. -Launch