I started out last Thursday by loading the bike down and heading to Waleska, GA to start work on the Facility Review that will be posted in the members area. It was a great trip to Waleska with the exception of a certain Waffle House along I-85 that was serving E-coli bacteria with their Texas Bacon Melt sandwich. So about 15 miles down the road I was in a ditch hurling and praying the impromptu toilet paper I was using was not Poision Ivy. I spent the next two hours grumbling about the Waffle House chain until I hit the Georgia state line.
I spent lots of quality time sitting on Highway 285 around Atlanta. For anyone familiar with Atlanta, you know that 285 is a parking lot between the hours of 5am and noon. It's also the only place in the South where people act exactly like they do on the Jersey Turnpike. A true lesson in the subtlety of expressive sign language.
Finally I hit Waleska and headed up to Goshen Valley Boys Ranch. It was great to be back and to see all the exciting things the Ranch has going on. The staff was very accommodating and patient with a lot of questions, pictures and me poking around. Hopefully the review reflects what an amazing bunch of people they really are.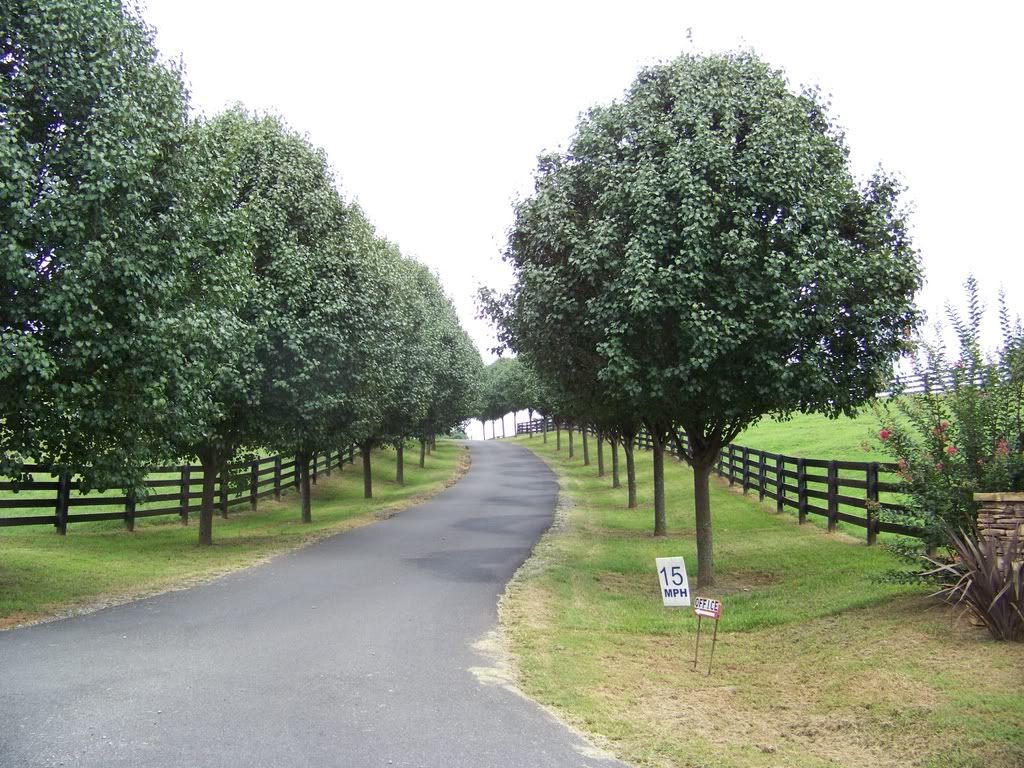 Around noon I was finished up at the ranch and headed towards Huntsville. About three miles down the road, it rained. It rained non-stop for three hours, two and a half of which I spent standing at a gas station listening to every person walking in say "Is it wet enough fer ya". After hearing that comment for about the three hundredth time I started to feel pretty mean and decided I should get back on the bike and keep heading towards Alabama.
Then it happened. The sun came out, birds were singing and the scent of honeysuckles drifted through the air just as I crossed into Alabama. Suddenly my whole outlook on life was changing. At one fuel stop I talked with a couple of bikers who filled me on the local area and gave a lead for another Children's home in the area and gave me some advice on short cuts to Huntsville.
I finally rolled into my buddies house in Harvest, Alabama wearing 40 pounds of wet leather and feeling like someone dragged me behind a truck for the last 200 miles. After a hot meal and a hose down, I slept like a baby until 11:00 the next day. Ollies wife fixed a big breakfast and I was starting to feel human again. Ollie took me on a tour of his stomping grounds and showed me some great areas around Huntsville, one of those being the skate park he ministers at. (Another blog coming soon).


Then it was off to Monte Sano State Park. I envisioned big crowds, fighting over a campsite and possible water shortages due it being the first annual Houseparent Network retreat. Luckily, I beat the masses and was the only tent in the primitive camping area. Mike AKA Webmaster, showed up as me and Ollie were setting up and started bragging about his air conditioned cabin. He then offered us a steak dinner, so I decided to let all the elitist comments slide….
After awhile, it began to dawn on us that we were probably going to be the only ones showing up for this shin-dig, so we kicked back in the cabin and relaxed. It was great to talk with someone else that lived a life that we all understood. When Mike and his wife talk about a kid that is cute as a button but is driving them crazy, I nod my head in agreement. I may never have met this particular child, but we have all had a kid like her. That's whats so great about getting together like this, you start to realize your not alone, there are other people out there like you that believe this is ministry. It's a connection with kindred souls that understand.
We also had time to talk about the web site and some developmental stuff that hopefully will make the site even more appealing to other house parents out there. We even talked about the future of Residential Childcare and where it will possibly be in the next twenty years. All in all it was a great time and I loved meeting with the webmasters family and the man himself.
I got some other topics to blog about that came out of the meeting, but for now we are just getting the ball rolling again.
One more thing…. For all you posers out there that called and said you were coming, the steak (Above) was awesome. And yes we talked about you….. -Launch